Deyle Plug Line S − Power: safe and efficient
Deyle plug line S delivers power exactly where it is needed. Without tangled wires, trip hazards or detours.
The plug line S consists of a sendzimir galvanized steel profi le with an integrated plastic profi le to carry the copper conductors. The nominal current is either 25, 40, or 63 amperes. All outlet casings can be equipped and fused to your individual requirements. You can install more collectors at any point in the line later – without having to cut and strip cables. Simply adjust the panel and insert the collector - that's it. Optional with color coating according to RAL standard.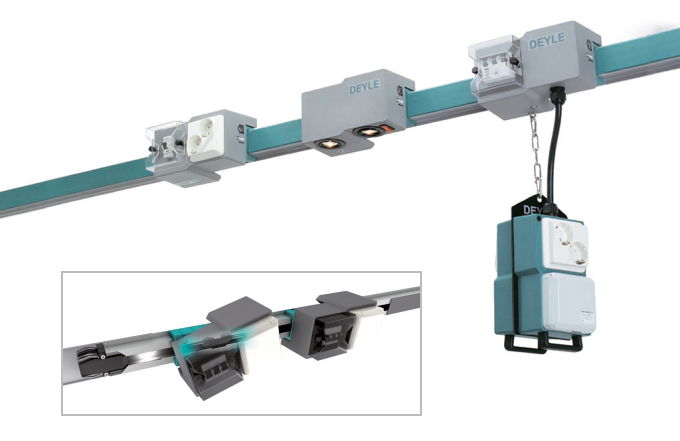 Please follow this link for more detailed information or download the product catalogue (PDF file): Deyle Plug Line S
Technical specifications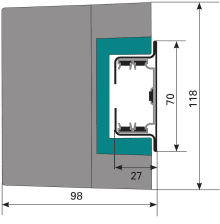 Technical data
Type S
Protection class
IP50
Nominal voltage
500 V
Number of poles
3 + N + PE
Nominal contact current
16 A / 25 A
Standard lengths
3 m, 2 m, 1 m
Customised lengths
0,3 m – 3 m
Suspension span
1,5 m – 2 m
Housing profile
Steel, sendzimir galvanized
Inside profile
PVC 75
Temperature range
-30˚C bis +50˚ C
Designation
Nominal conductor current
SAN 5-25 (L = 3 m)
25 A
SAN 5-40 (L = 3 m)
40 A
SAN 5-63 (L = 3 m)
63 A
Applications
Engine Building, Electrical Industry, Food Industry

Trunking bus bar (max. 63 A/380 V) as flexible power supply for smaller mashines within the range of 110/230/380 V.

Laboratory Technology

Trunking bus bar (max. 63 A/380 V) with free positioning of tap off boxes (max. 25 A) in laboratories and workshops.

Textile Industry

Trunking bus bar, Plugline S (max. 63 A) for free positioning of energy tap offs (max. 25 A) at sewing-, steam ironing-, knitting machines. Optional with color coating according to RAL standard.
References
Examples of installations from all industries
Deyle trolley bus bars convince at most different places of use, like in the automotive or textile industry, in workshops as well as in schools or laboratories. Just everywhere where safety and efficiency are called for.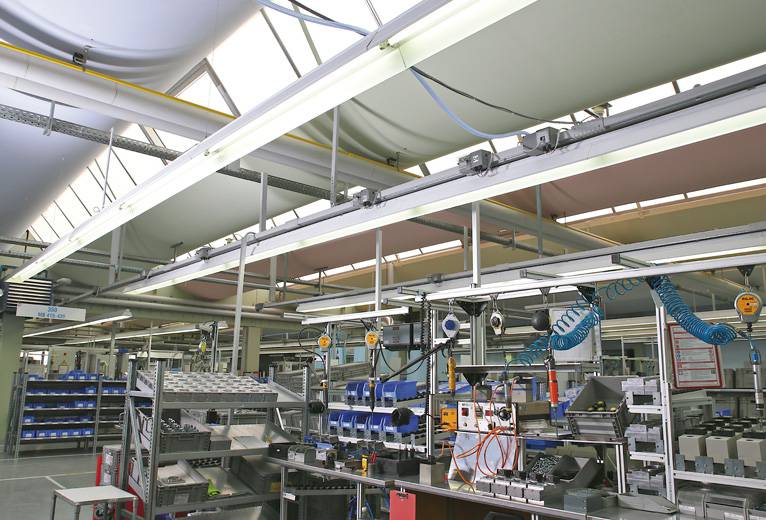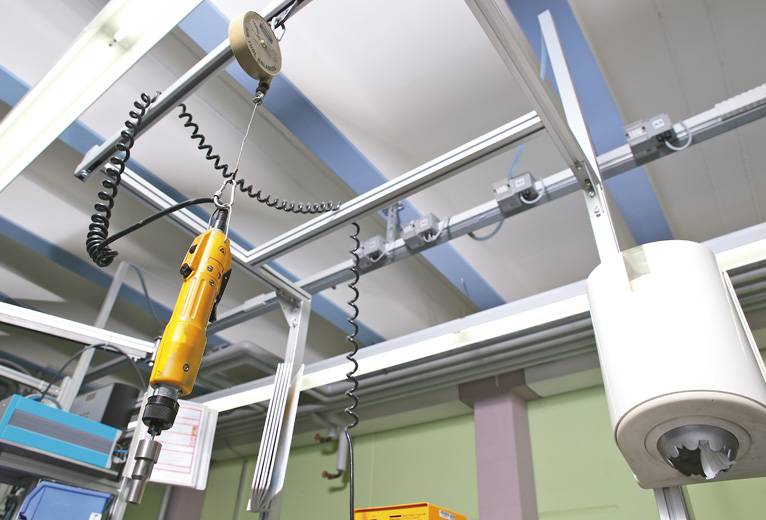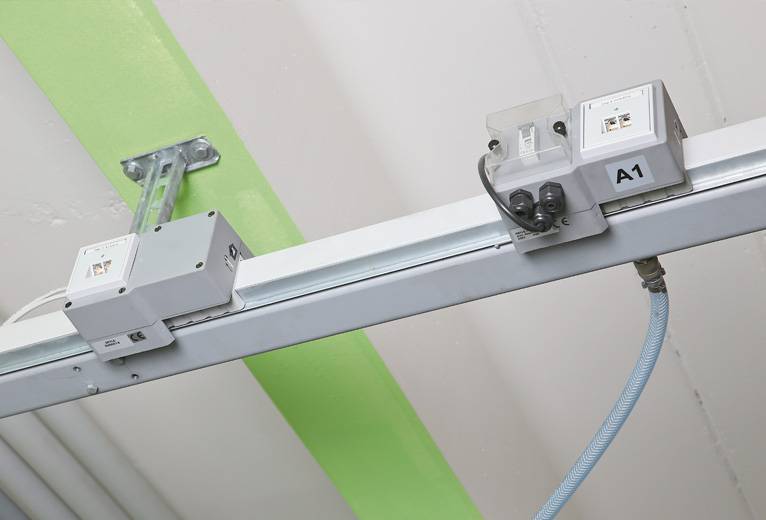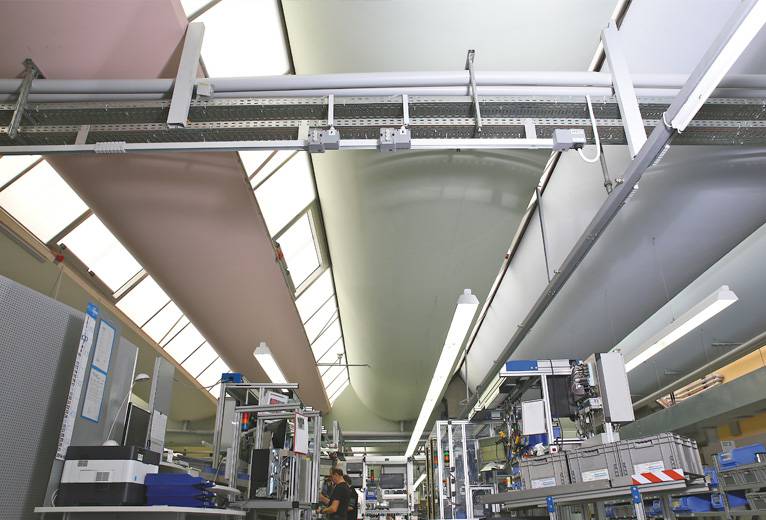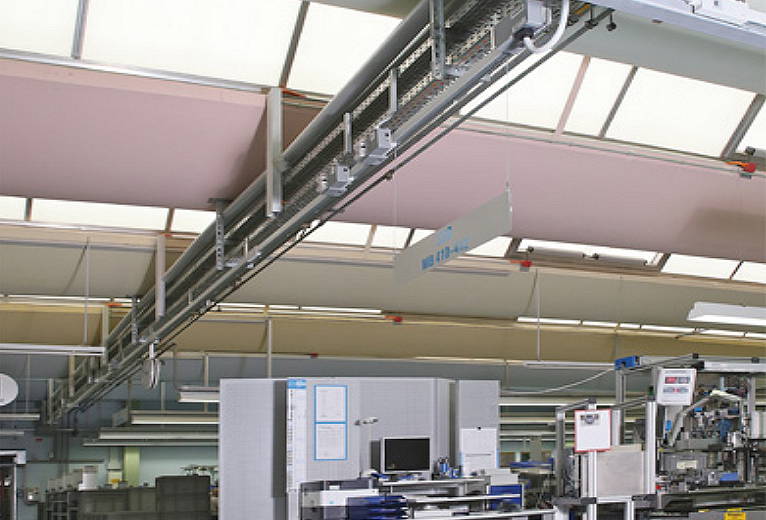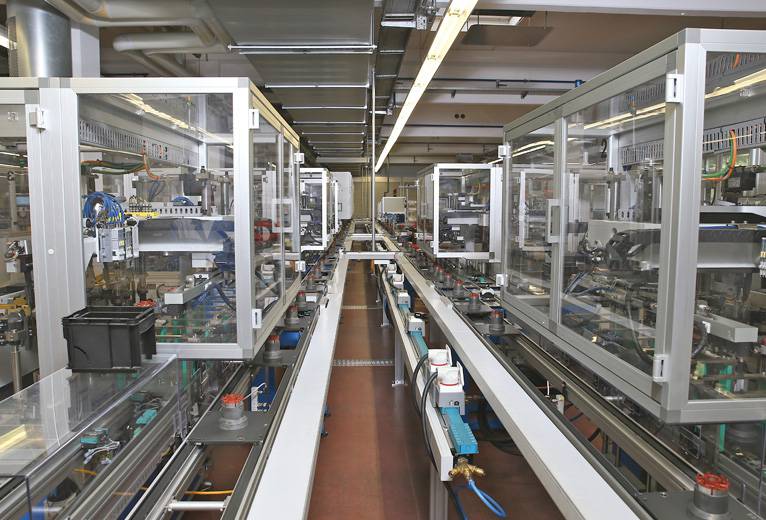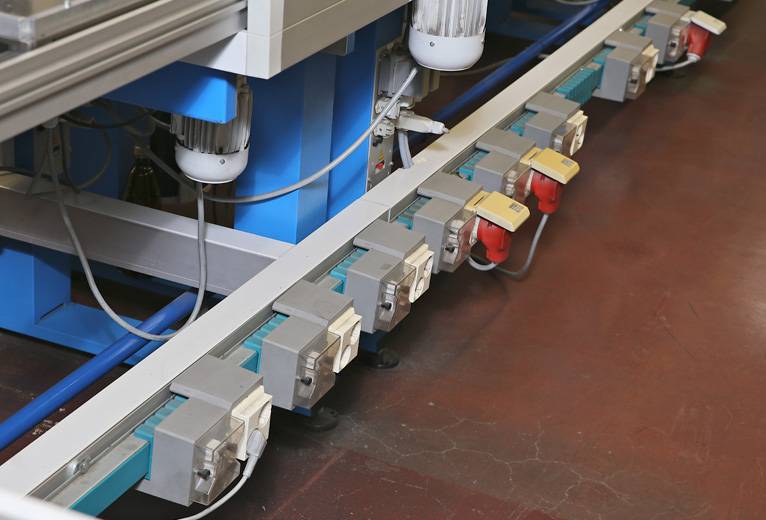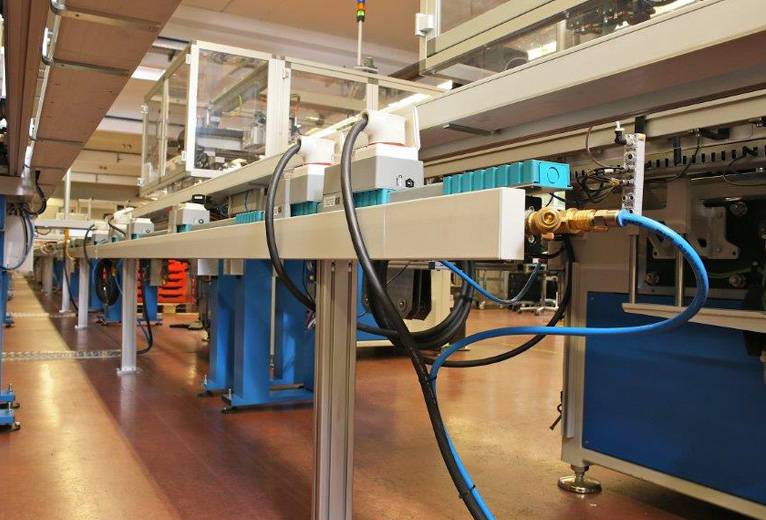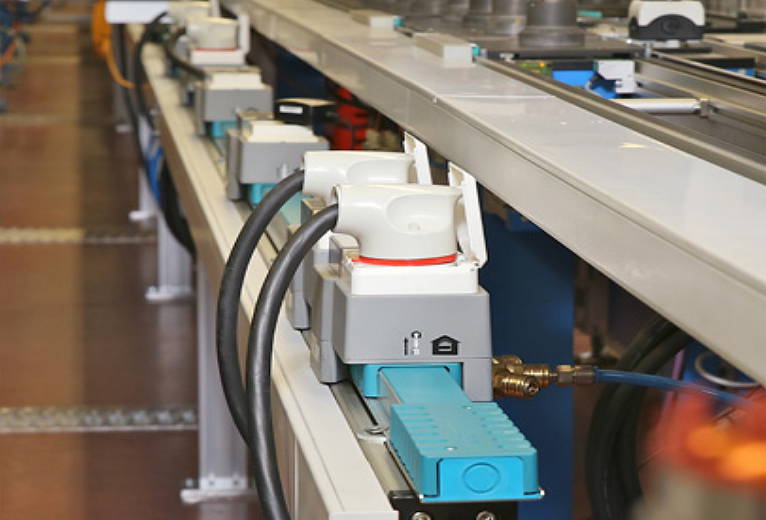 Bild 1

Bild 2

Bild 3

Bild 4

Bild 5

Bild 6

Bild 7

Bild 8

Bild 9
A small list of our reference projects:
Bosch

- electric tools, Leinfelden

Brunnhuber

- cranes, Augsburg

German Federal Armed Forces

- Penzing

Continental

- tyres, Hannover

Dungs

- gas safety engineering, Urbach

ebm

- electric motor manufacturing, Mulfingen

EnBW

- power utility, Stuttgart

EON

- hydropower plant, Landshut

FESTO

- automation engineering, Esslingen

Franciscan Sisters of Schönbrunn

- convent, Schönbrunn

Fraunhofer Institute

- Freiburg

Vocational College

- Donaueschingen

Goethe University

- Physics dept. lab, Frankfurt

HARIBO

- sweets, Bonn

University Hamm-Lippstadt

- Hamm

HILTI

- fastening engineering, Kaufering

Hornbach

- DIY store, Driebergen (Netherlands)

HYMER

- caravans, Waldsee

Indupress

- presses for textile industry, Hösbach

Intertex Maschinenbau GmbH & Co KG

- dynamic storage systems, Eislingen

JVA

- penal institution, Landsberg

MEWA-Textilien AG

- industrial textiles, work clothes, Immenhausen

Miele

- electric domestic appliances, Gütersloh

NDR

- television, Hamburg

Porsche

- automotive, Stuttgart-Zuffenhausen

Siemens

- switchgear cabinet manufacturing, Erlangen

Thyssen-Krupp Steel Europe AG

- surface engineering, Dortmund

Trigema

- sports and leisure wear, Burladingen

Triumph

- lingerie, textiles, Heubach

Trumpf

- punching machines, Hettingen

Waldner GmbH & Co KG

- laboratory equipment, Wangen

ZF-Friedrichshafen AG

- transmissions, Lemförde